There were many jobs that needed to be completed by the 7th of December to make it to the 2014 Classic Japan event. Following on from the previous post, I had to repair my damaged front lip, change a head gasket/head cylinder due to an overheating issue and install my Kameari seats!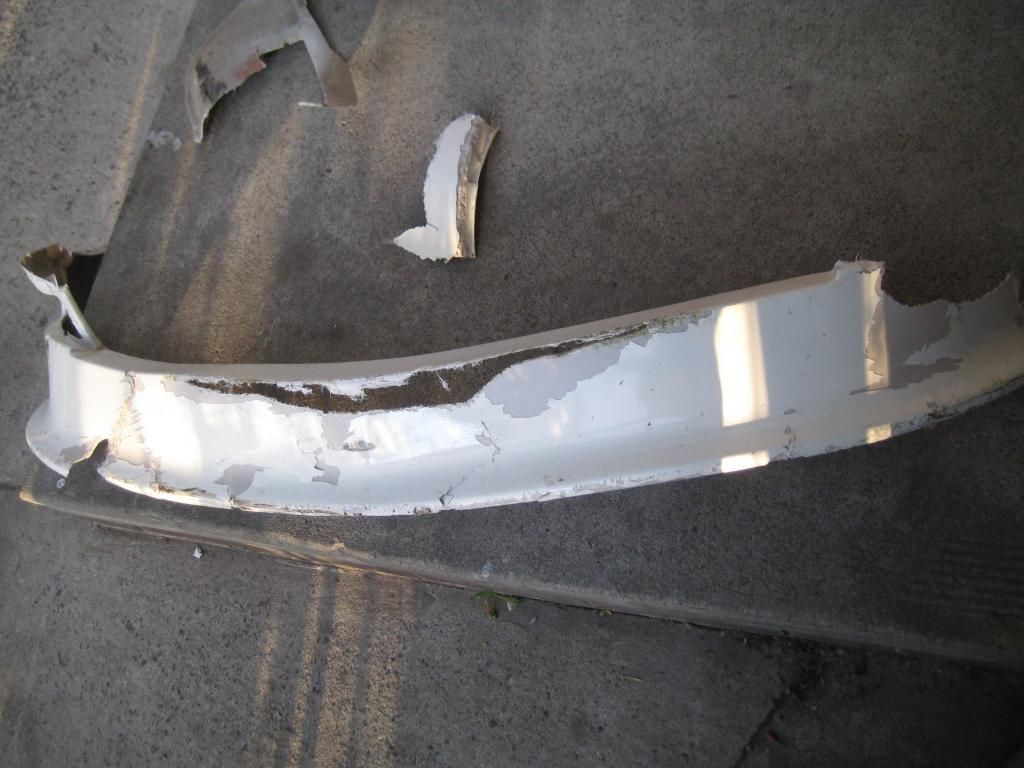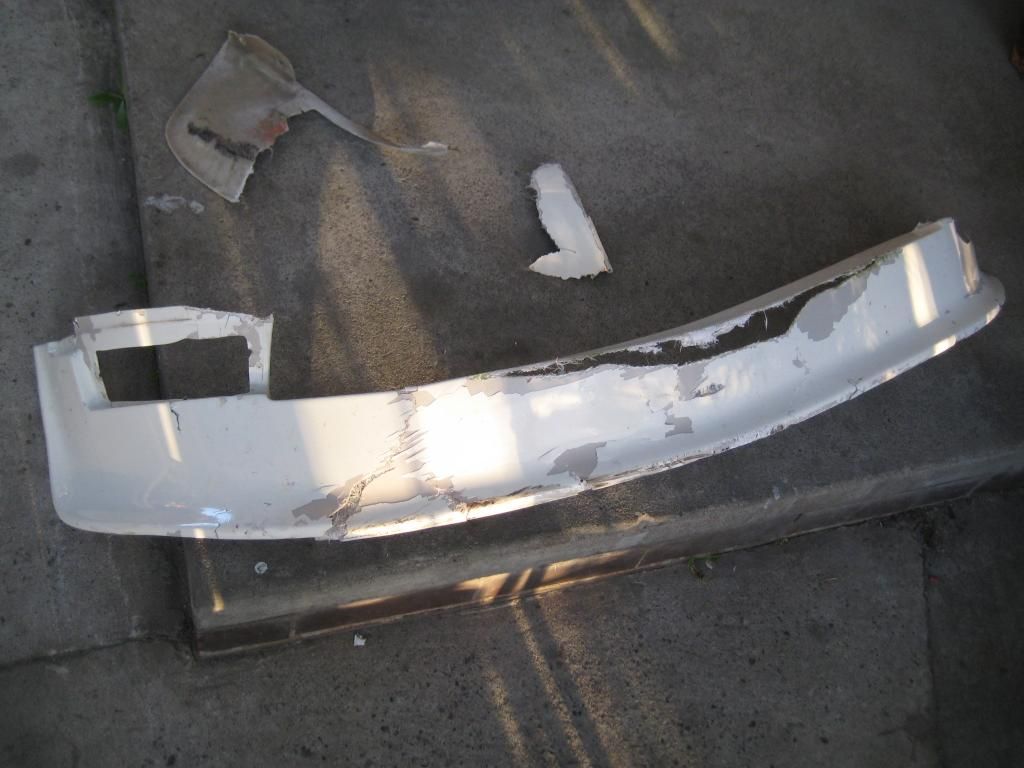 This needed to be repaired.. I wasn't going to fork out another $450 for a lip.. And these needed to be installed.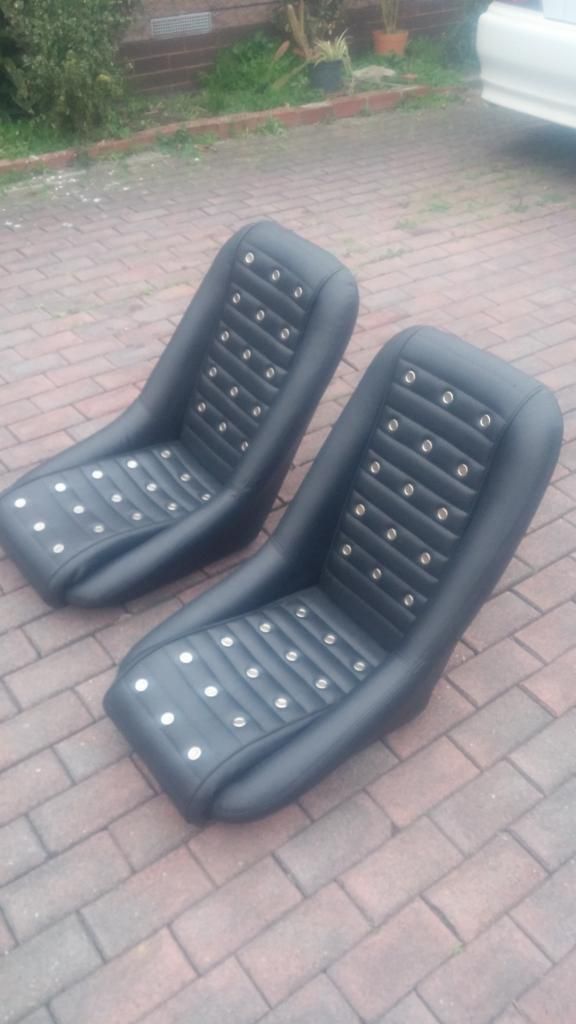 Within the first week of working on the lip, allocating an hour or so every day after work into it, I managed to turn the lip into something like this..
It was at least one piece again. All fibreglassed back up.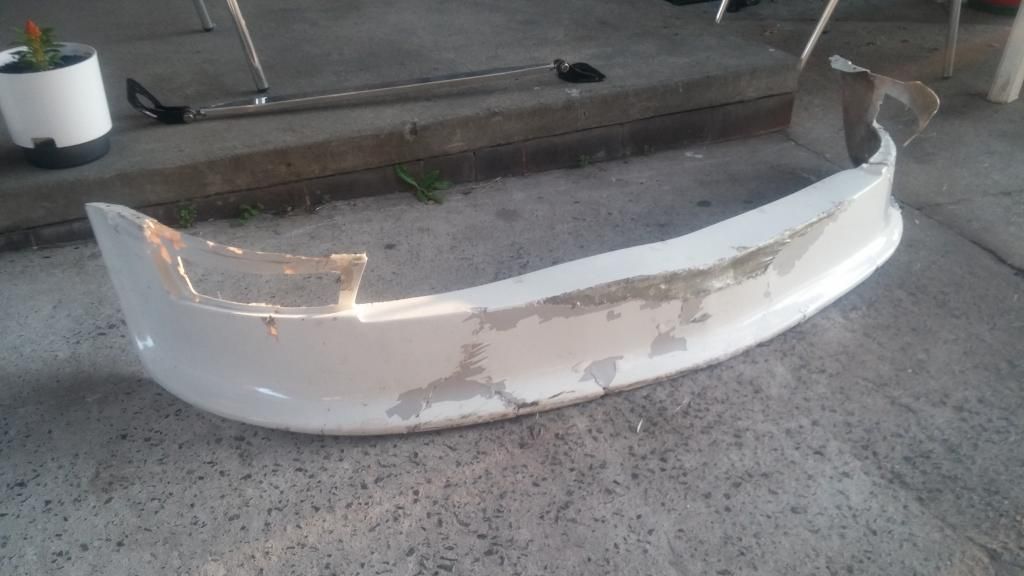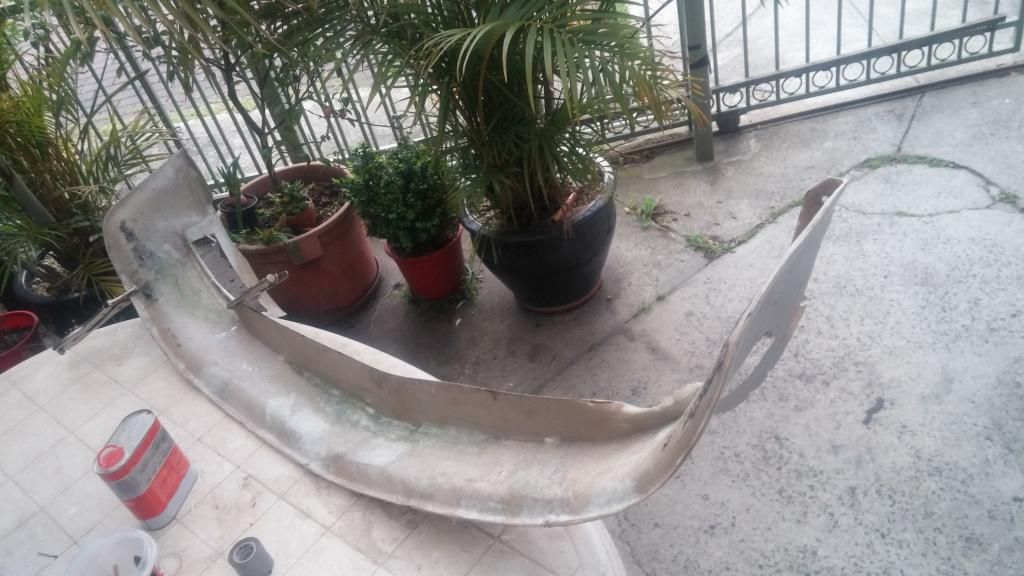 And then I managed to get some filler onto the lip to even out the large imperfections and it pretty much just sat like this for the next few weeks..
The tedious task of fixing the small imperfections took its toll. I could not be bothered doing it but as long as I managed to get rid of one spot a day or two, I was happy. Eventually, I got over seeing the lip in all different colours, making it harder to spot the imperfections also, I gave it a lick of primer.
Work picked up on it and then it eventually got done a week before Classic Japan.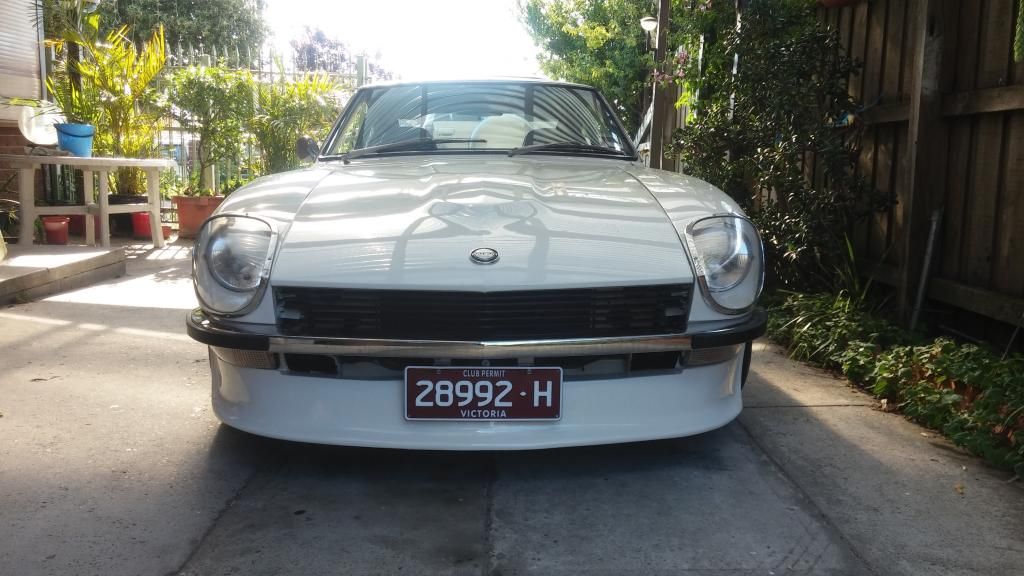 Good as new! Rewinding a few weeks, during the stages of me not being motivated to repair the lip, I pulled my head off to see what the issue was. My car had kept chewing through coolant without a sign of any leaks.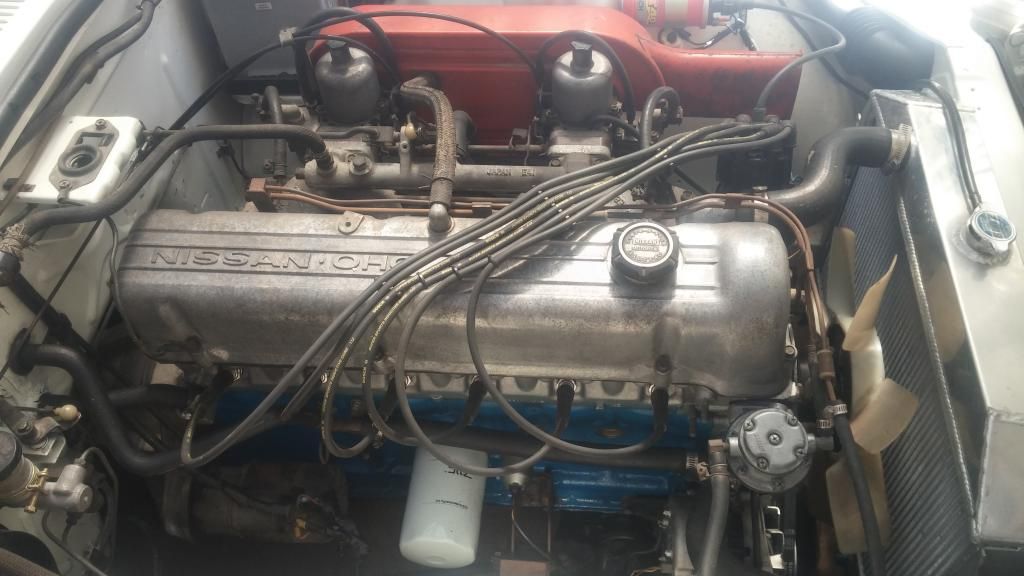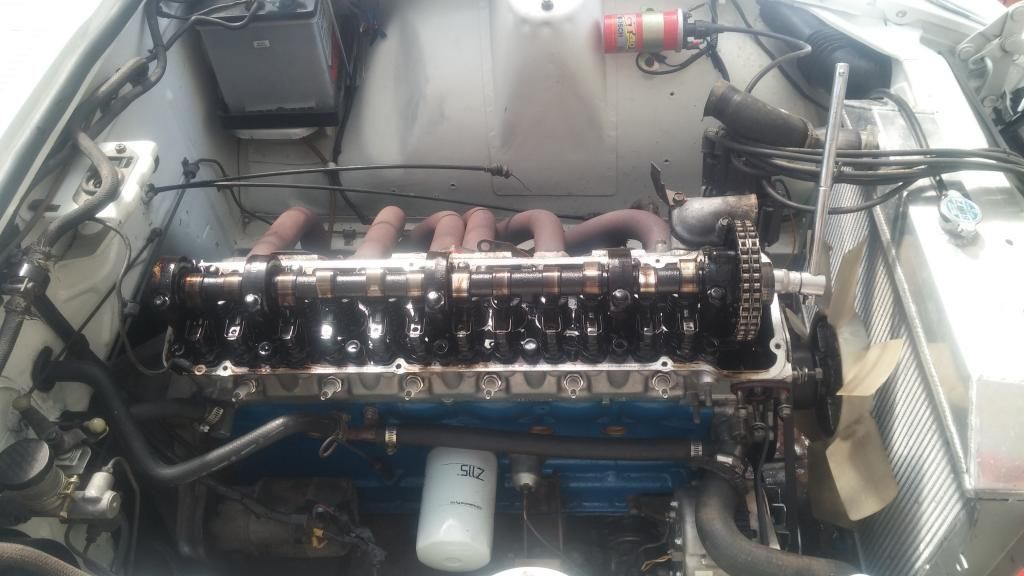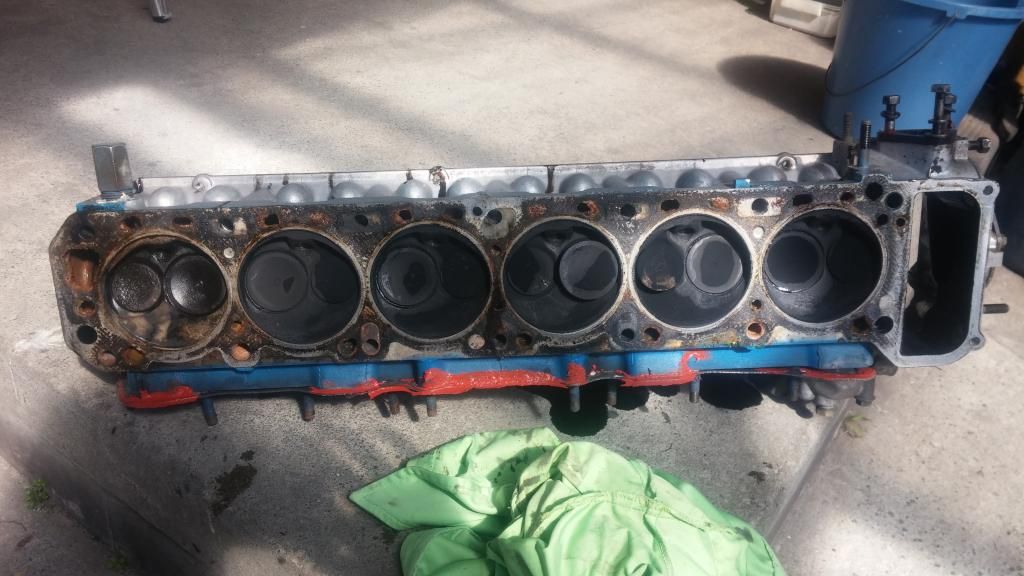 Nothing real obviously wrong with the head.
Oh no.. What's that in cylinder 6?
Yep, there's the coolant. So it was time to strip the head, get it skimmed and put a new headgasket on and hope for the best.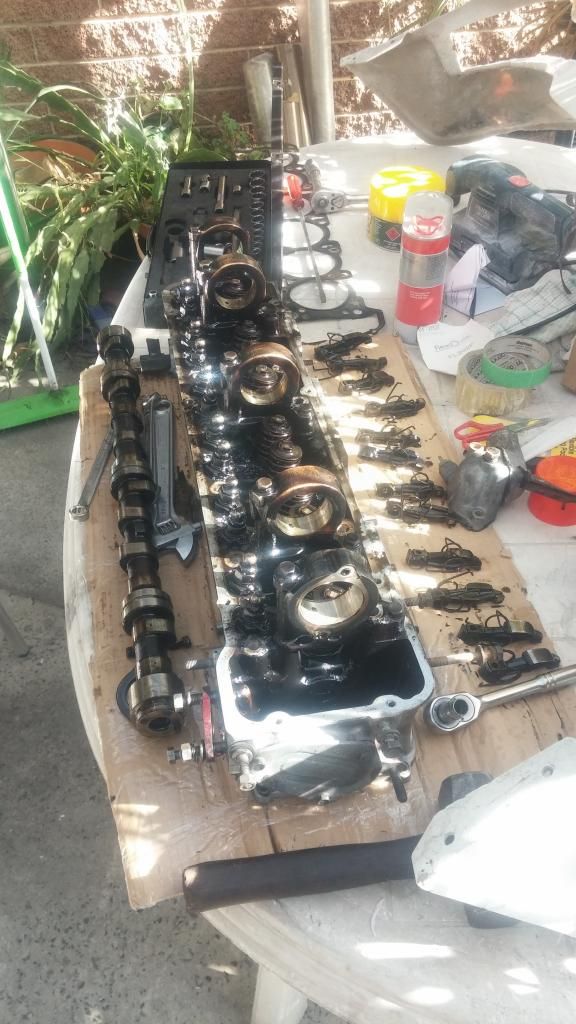 And what can I say, things didn't go to plan. The head was far too corroded to be reinstalled or repaired.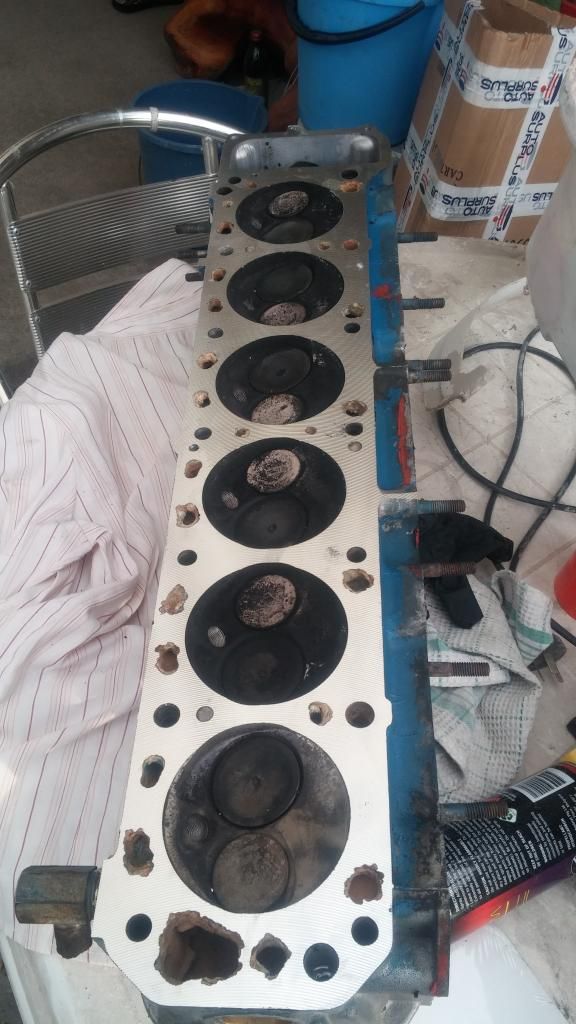 As you can see in the cylinder closest, the water gallery is far too close to the combustion area causing the head gasket to go and leak water. I could reintall the head and use it for a short term but it would eventually blow again. It was time to source a new head, and that's what I did.. $450 later..
Filthy, but it wasn't as corroded as my old head. I stripped the head down, replaced the valve stem seals.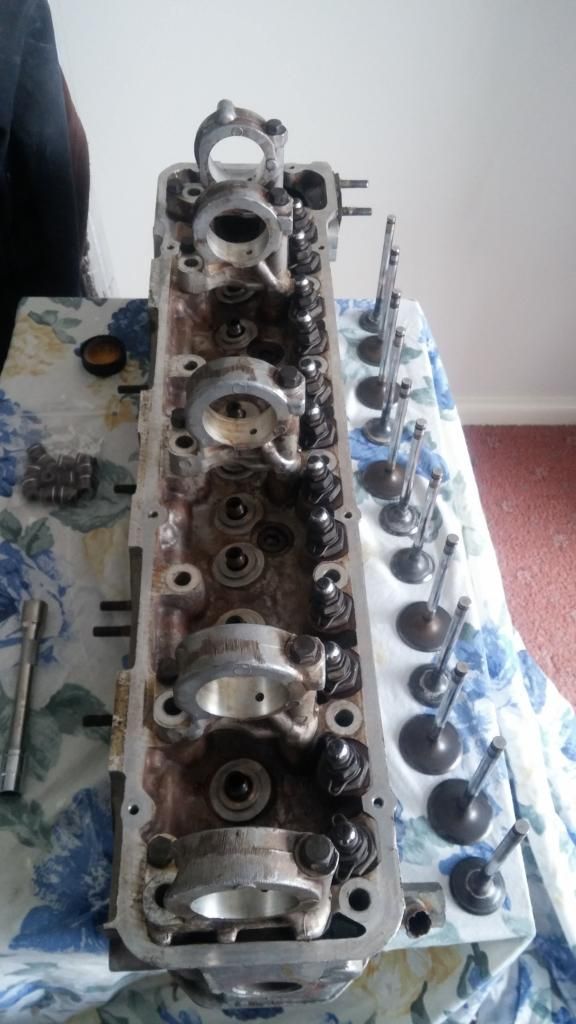 Thanks to my mate Ricky for lending a hand get the valves back in. Home made tools aren't the easiest things to use!
Having adjusted the valve clearances, the new head was ready for installation. Those of you familiar with the L series motors, you would know that something needs to wedge into the chain to hold the tension while you remove the head.. Well I thought I did that right but…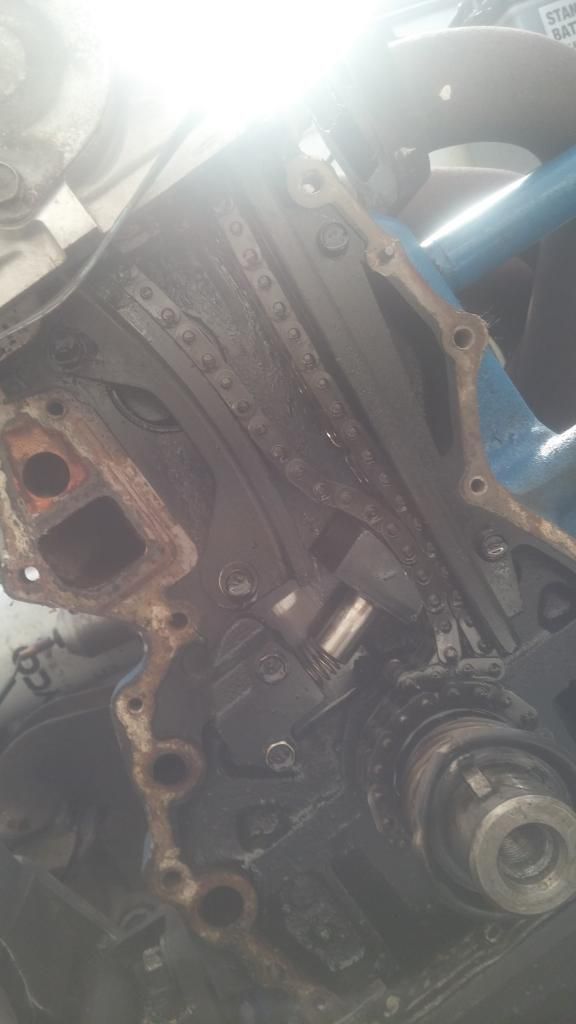 As you can see, I didn't wedge the chain properly and had to remove my entire front casing to fix this up. A 15 minute job of reinstalling the head turned into a few hours. Anyway.. head went back on and all is well! While the head was off, I also painted my rocker covers wrinkle black, I unfortunately don't have a photo of that yet. EDIT: Here it is..
Some of you may recall my cooling system being over pressurised and pouring out of the overflow once it got warm. Turns out it was the thermostat being installed the wrong way! Oooopssss… Easy fix. Now that the car was driveable again, that motivated me to finish off the front lip.. Last job before Classic Japan, installing the Kameari seats.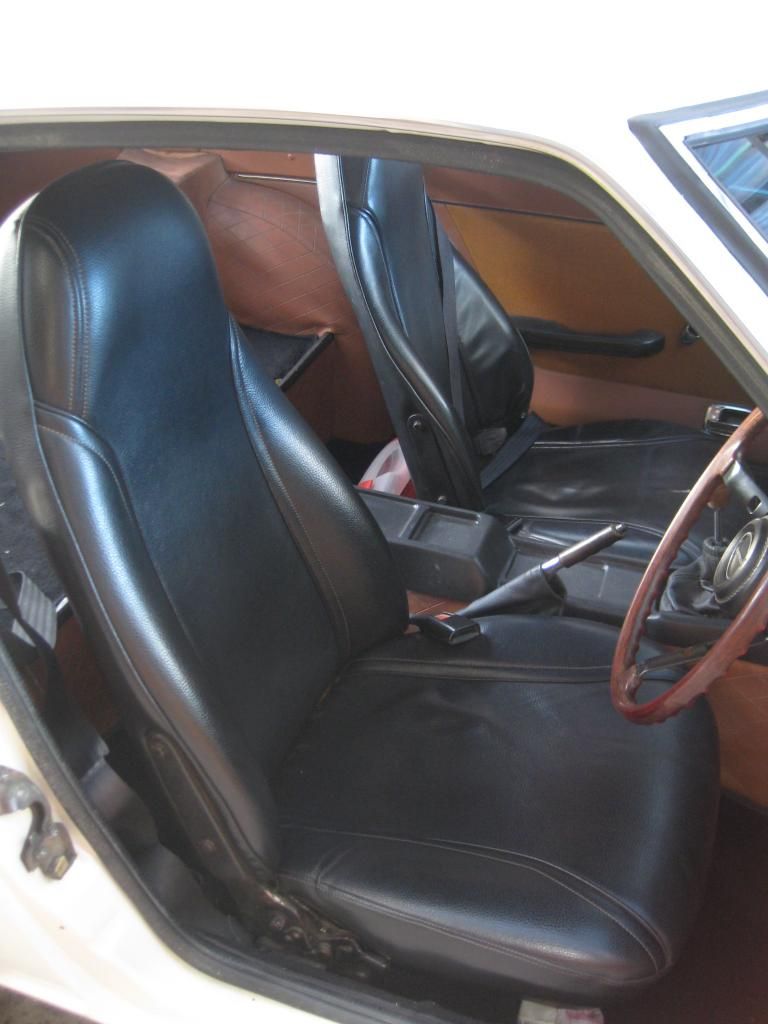 Comparing them to the standard seats, the Kameari seats were a lot narrower so the rails needed to be modified. Simple enough.. Little did I know that 'simple' task took an entire day of running around. It got in there eventually.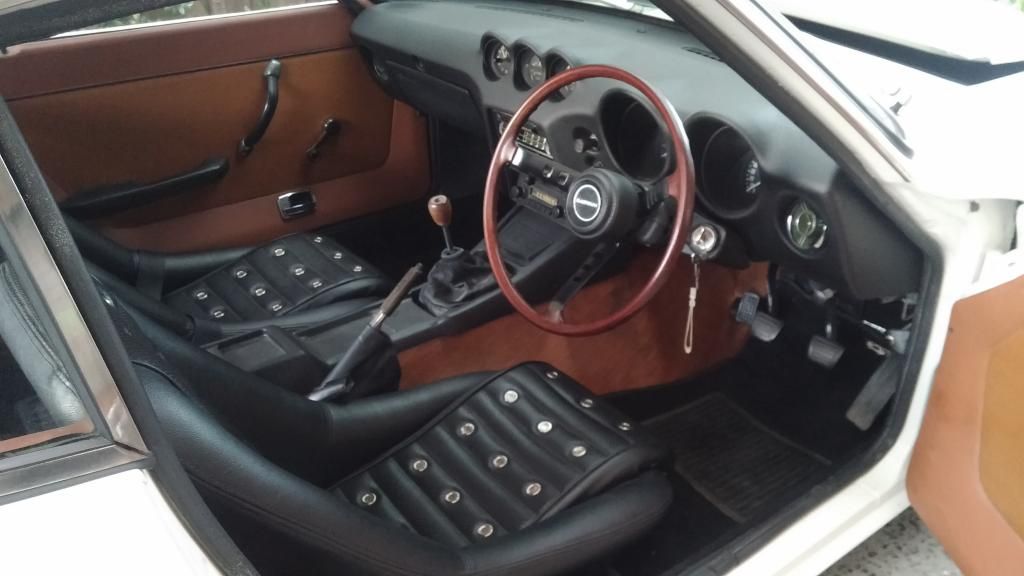 They look great! Tight around the hips but bearable. The car is now ready for Classic Japan which was held the following day. Sunday morning came around and it was pouring down with rain. A group of us woke up at 6:30am and had a talk about whether we were going to the event. Some of us had never driven in the rain before. With Classic Japan being one of the biggest events of the year, and the amount of effort we all put in to get the car ready, we decided to go…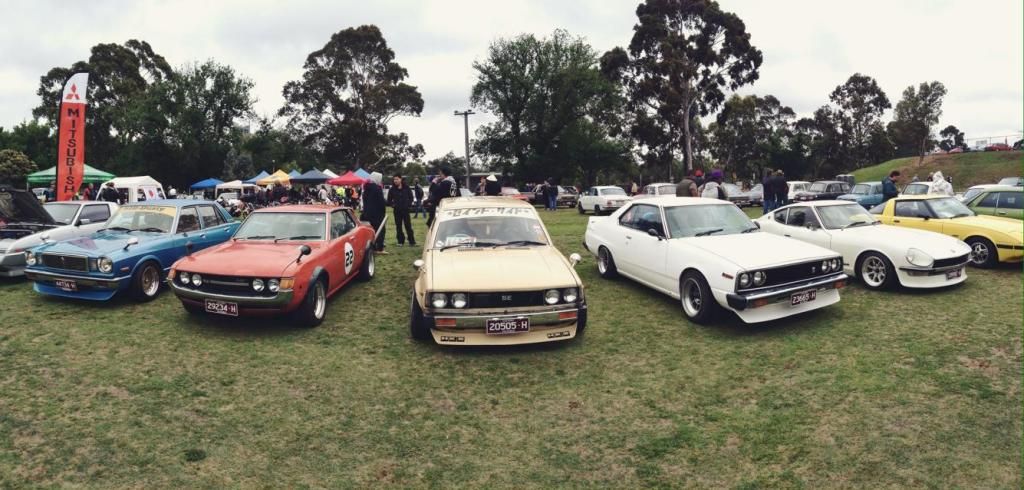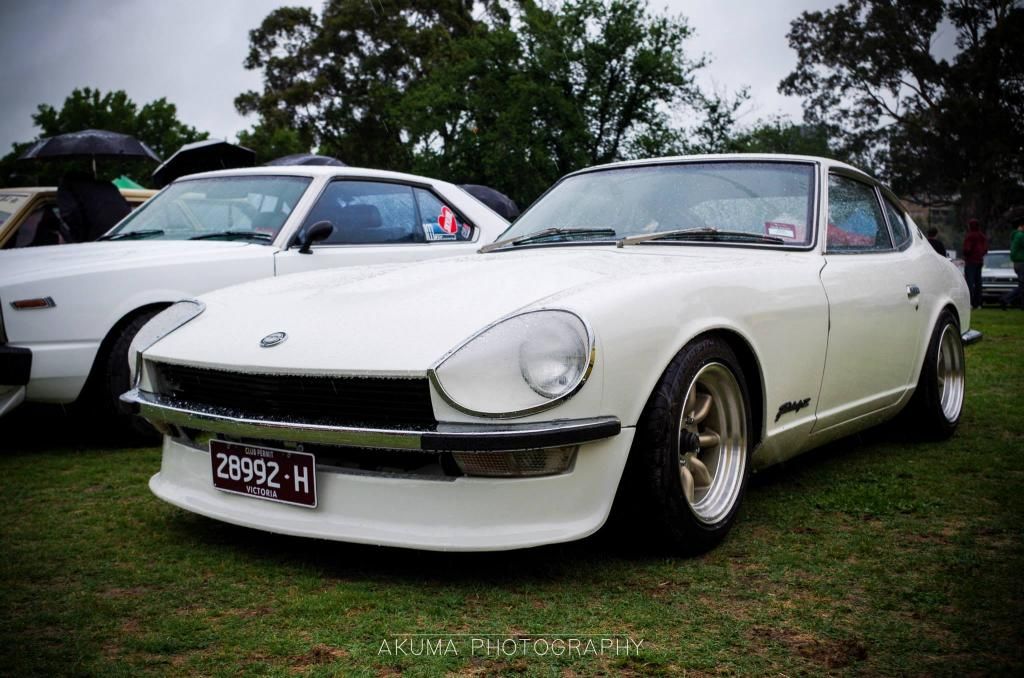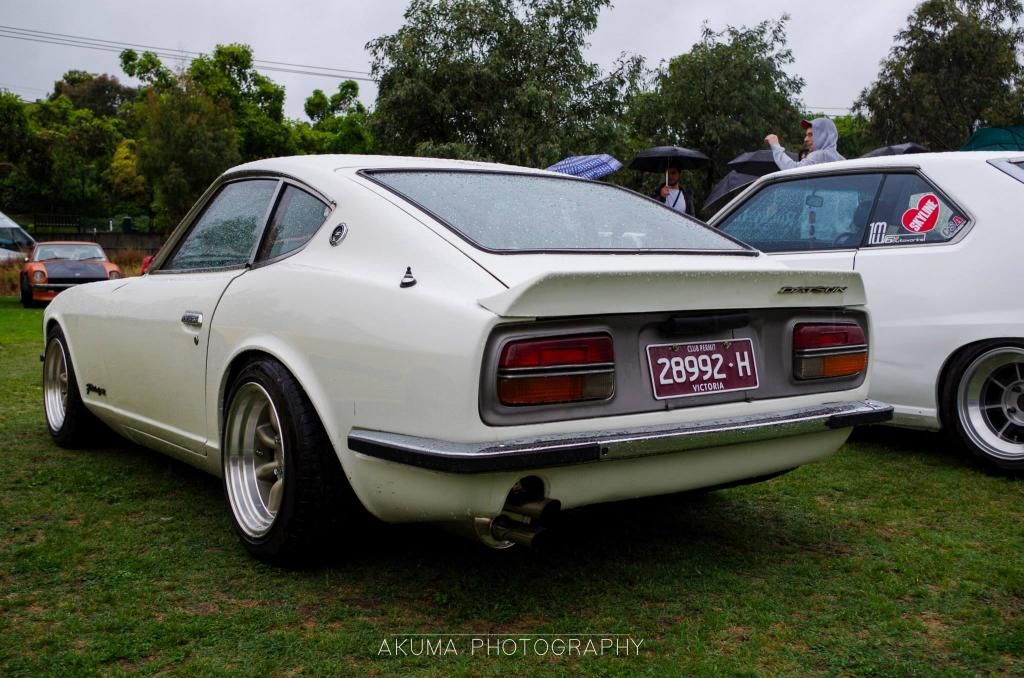 It was a great turnout despite the poor weather. Driving in the rain was very interesting. Windscreens fogging up, wipers not working properly.. Definitely an experience. 1pm rolled on by and the weather had taken a turn for the worse so we decided to leave.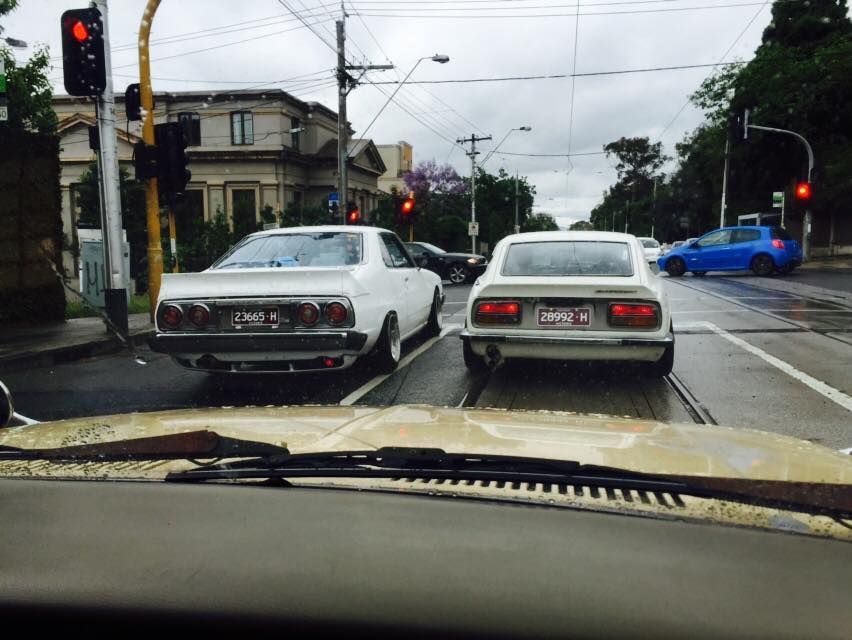 Charlie and I raced.. I lost lol. I had no traction whatsoever being on the tram tracks. Charlie – 1, Adam – 0. We all lined up at Karl's place and went for lunch.
And that's how it all went down. Everyone made it home safe, defect free. My car gave me no troubles. On the way home, this happened.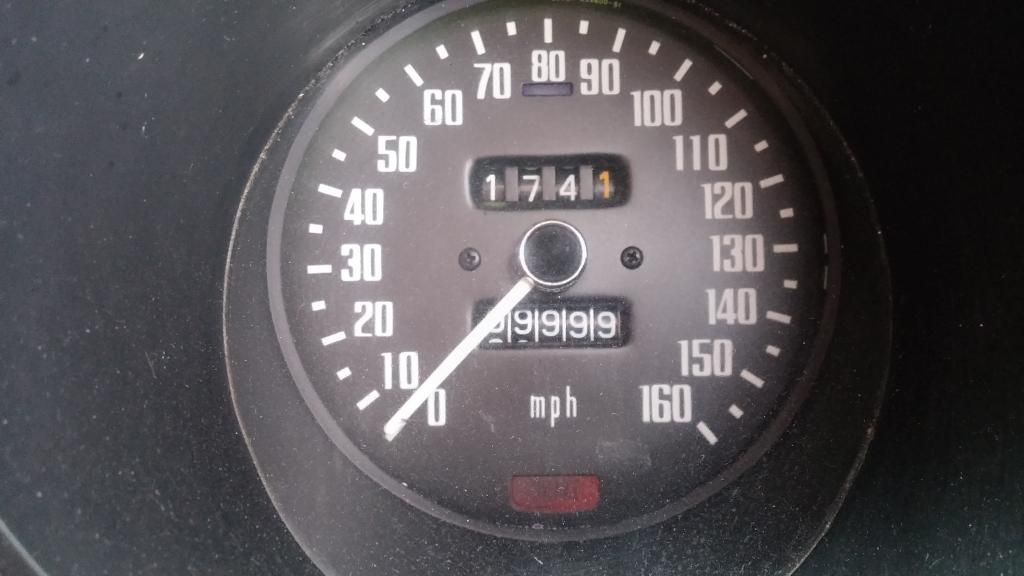 The clocks went around and I now have a new car! I have a trip to Japan booked for January 2015, this is where I will be attending the JCCA New Year Meeting in Tokyo. For those who aren't familiar with the JCCA New Year Meeting, it is basically one of the biggest gatherings of classic cars in Japan, where a swap meet is also held! I can't wait to see what I could pick up over there. Triple carbs is next on the list. Until then, it's all about enjoying the car this summer.