Hey all, so following on from my previous post about future mods, I had planned on buying OEM head light covers and triple carburetors.. I have not yet picked up a set of triples, but I have got the OEM head light covers and purchased Kameari seats.
Before I get into that there were a few little things I wanted to do. I first cut and rewelded the shifter as after installing the RB gearbox, neutral was sitting far too close to the radio.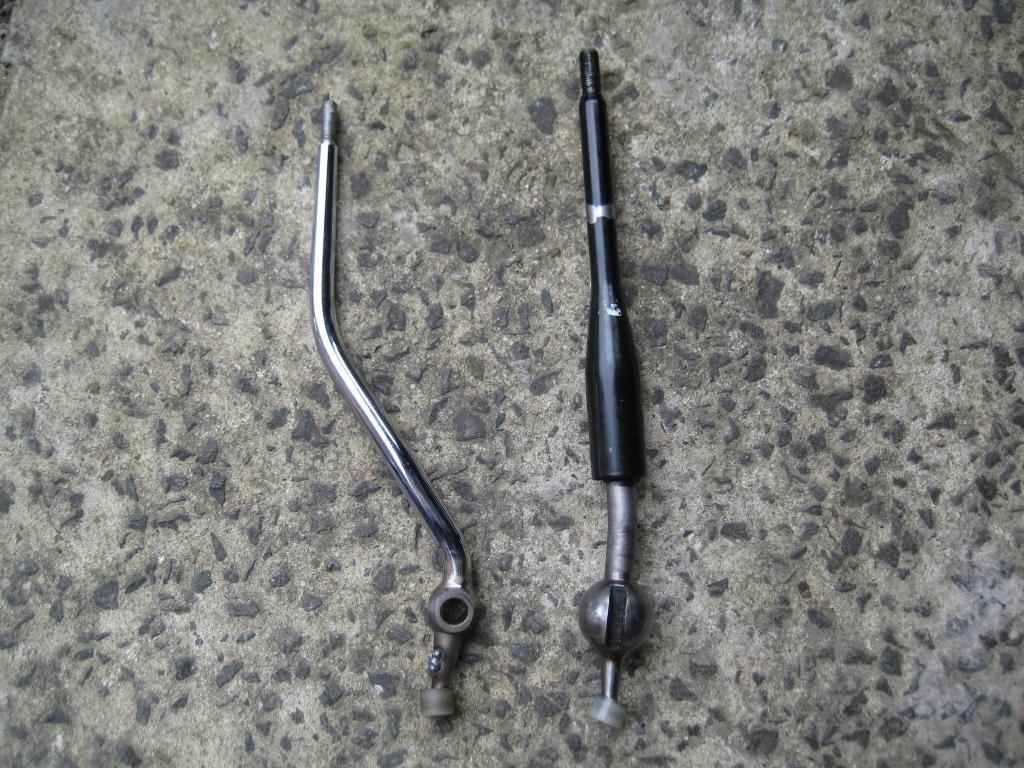 You can see the angle the original shifter was sitting at. I simply cut it at the bottom and rewelded it together where it needed to be.
Second issue was the leaking heater tap. You can probably see why. This fixed up the hot interior even when the valve was closed.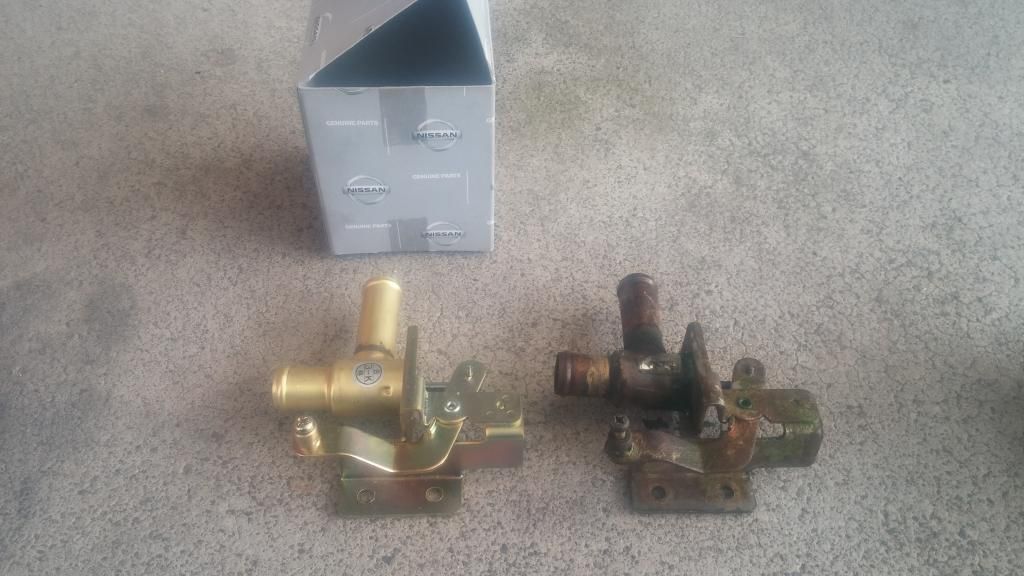 Next up was the refurbishment of the steering wheel. I just gave it a new lick of paint and tried to clean it up a little and I think it now looks great.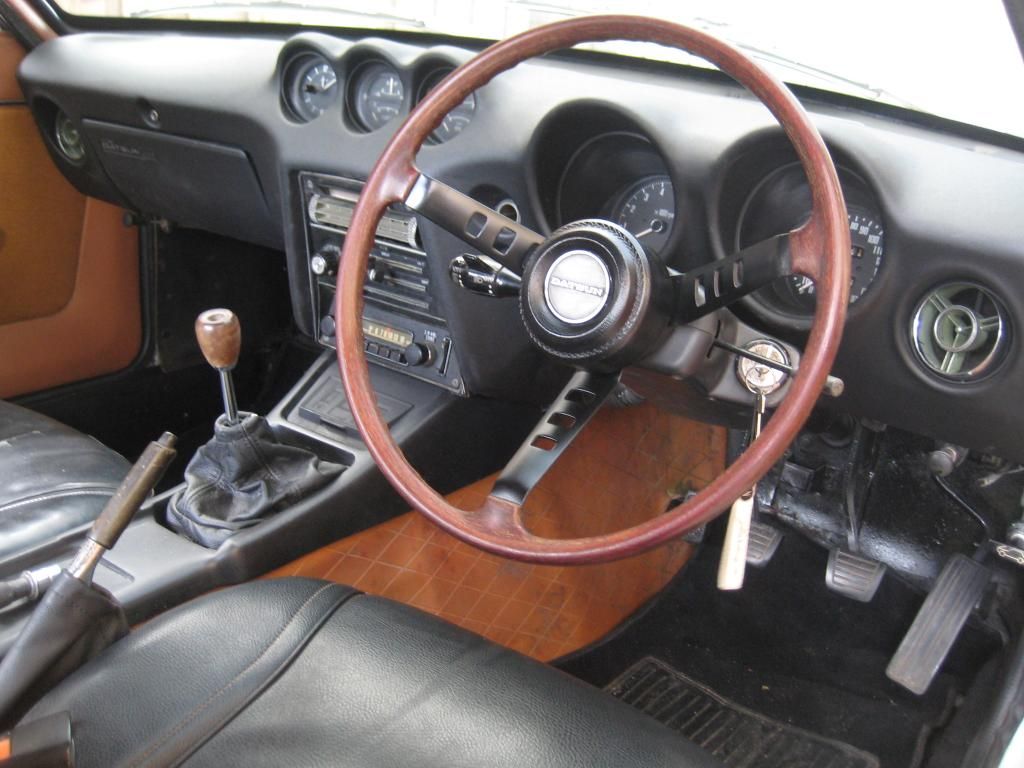 So while I was researching triple carbs and looking out for head light covers, these seats came up at a price I couldn't turn down so I picked them up on the day. Kameari seats! I actually don't think they're the real deal but who's to complain.. I think they'll look great in the car.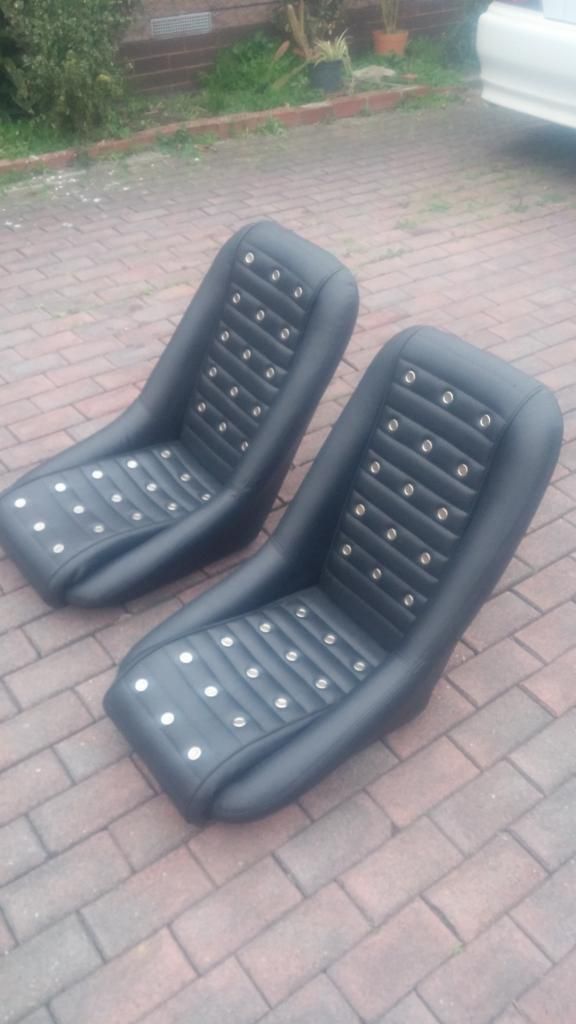 I am yet to have these installed, just been a little lazy!
Next up, I bought a pair of very average condition OEM head light covers from Yahoo Japan. Not the cheapest things these days but I think my car needed them and I think they look awesome on the car!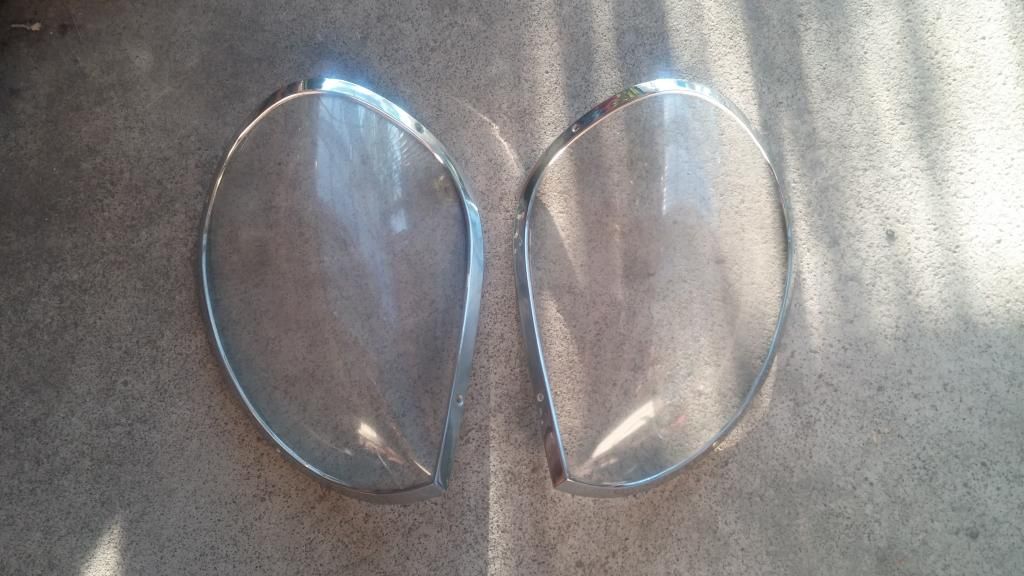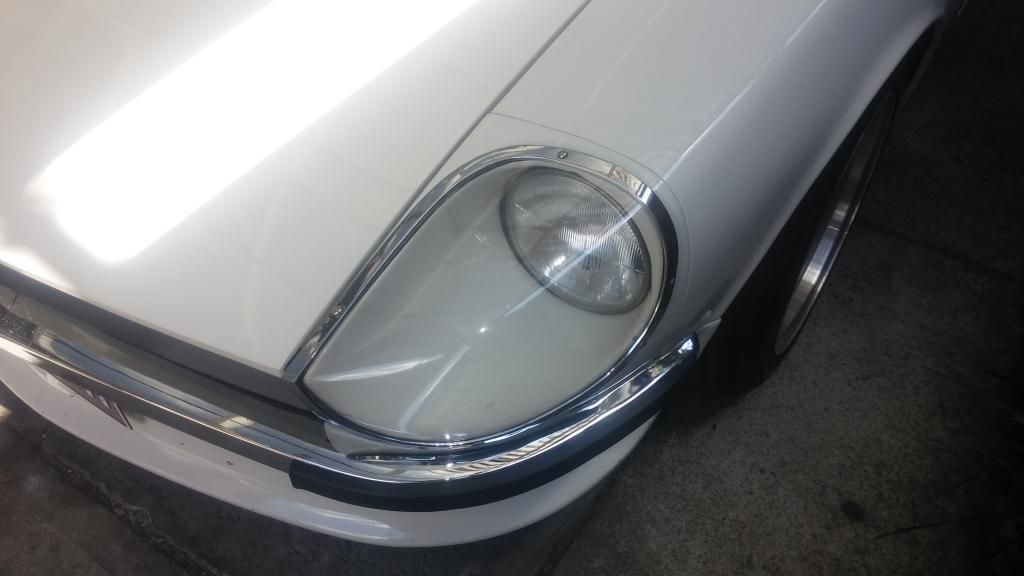 I think they have set the front end off with their chrome trim. Comparing it to how it was before..
Once the head light covers were installed, it was great weather for a drive on Sunday.
Going for the drive though, it was obvious my head gasket was gone. Throughout the day, my car chewed through over 5 ltrs of coolant.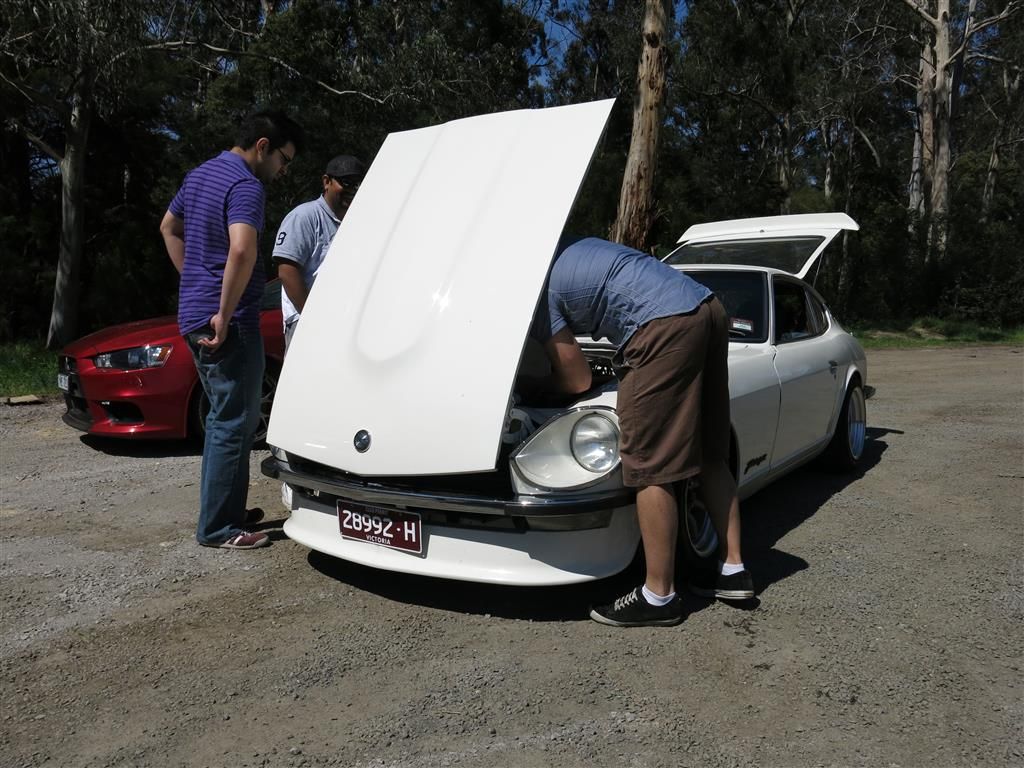 Some great shots were had on the day, thanks to Ying and Charlie.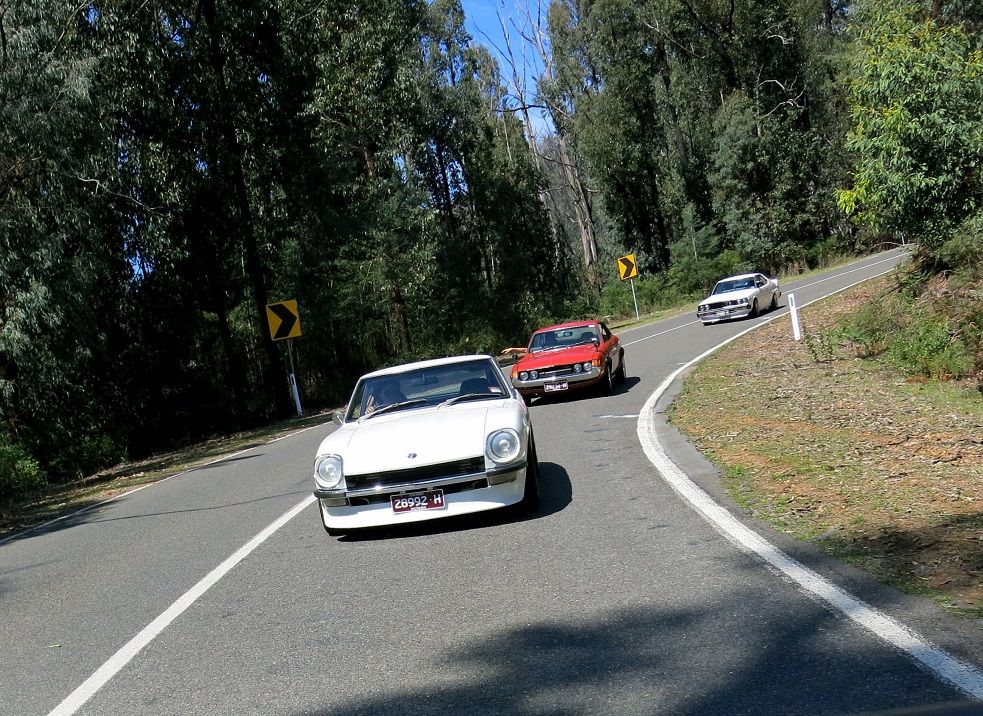 After these photos were taken, I unfortunately ran over a small branch and it ripped my entire front air dam off along with my indicators and it went under the car.. It was a windy day (heaps of fallen branches) and not being able to see very far in front… :(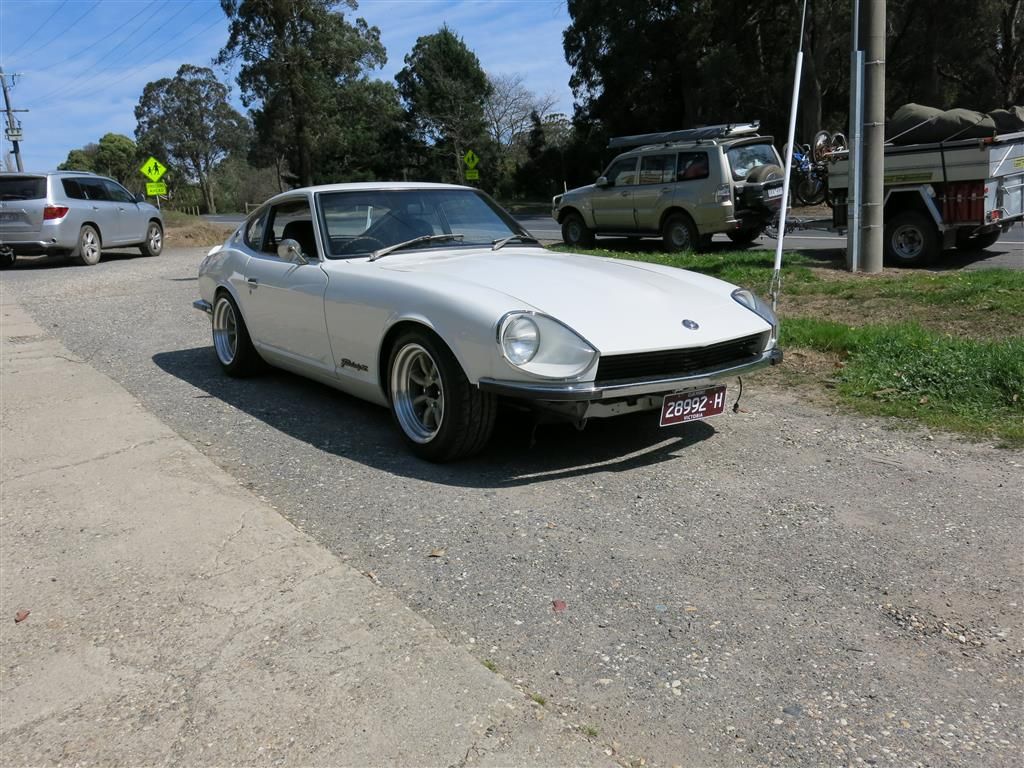 You can read more and see more photos on Ying's awesome blog (http://noisyninja.wordpress.com/2014/09/29/driving-slow-on-sunday-morning-and-i-never-want-to-leave-2/). And so I drove home without indicators and this is how the 'lady sits while I try to repair the air dam..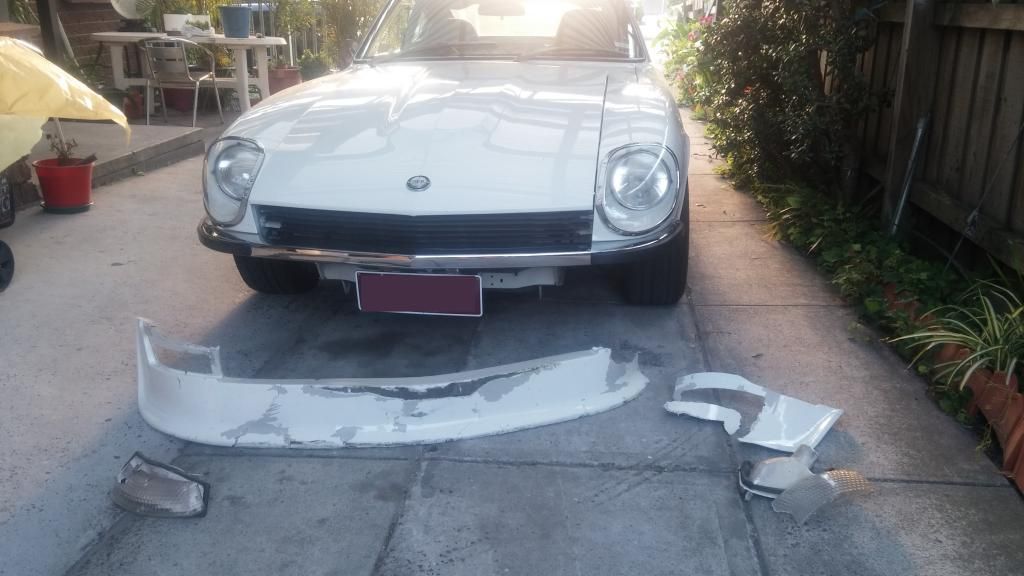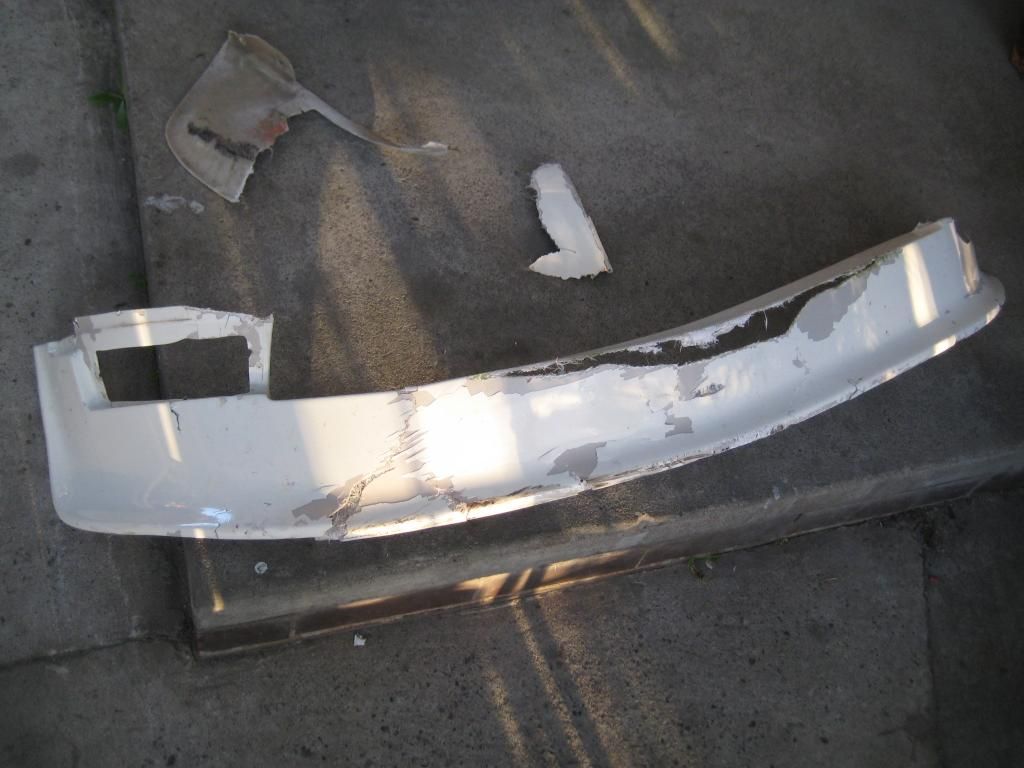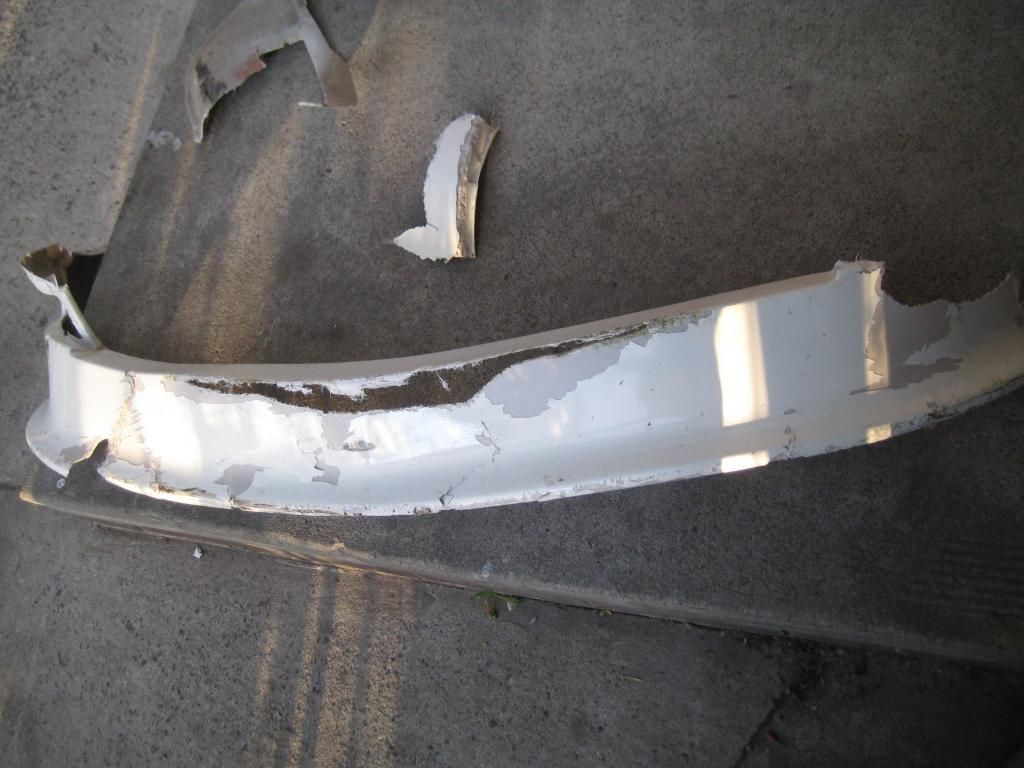 Once the air dam is repaired, I will need to source new indicators and eventually get around to changing my head gasket. The car isn't driveable in its current state.
Deadline is Classic Japan on the 7th of December! Until then…