So just another pointless update to keep in the diary.
I've returned from Tassie, this time, I've taken off 7 days to get the car ready for paint which is booked in for this coming weekend at DT Panels. After much umm-ing and ahh-ing, I've realised the deal Vu has given me is too good to turn down and I can't risk my health by spraying 2 pack paint in my dusty garage.
So since my return, I have taken delivery of my Ground Control Coilover Kit and the Koni shocks which I also purchased from them!
10″ springs with 225lb/in springs in the front and 250lb/in springs in the rear.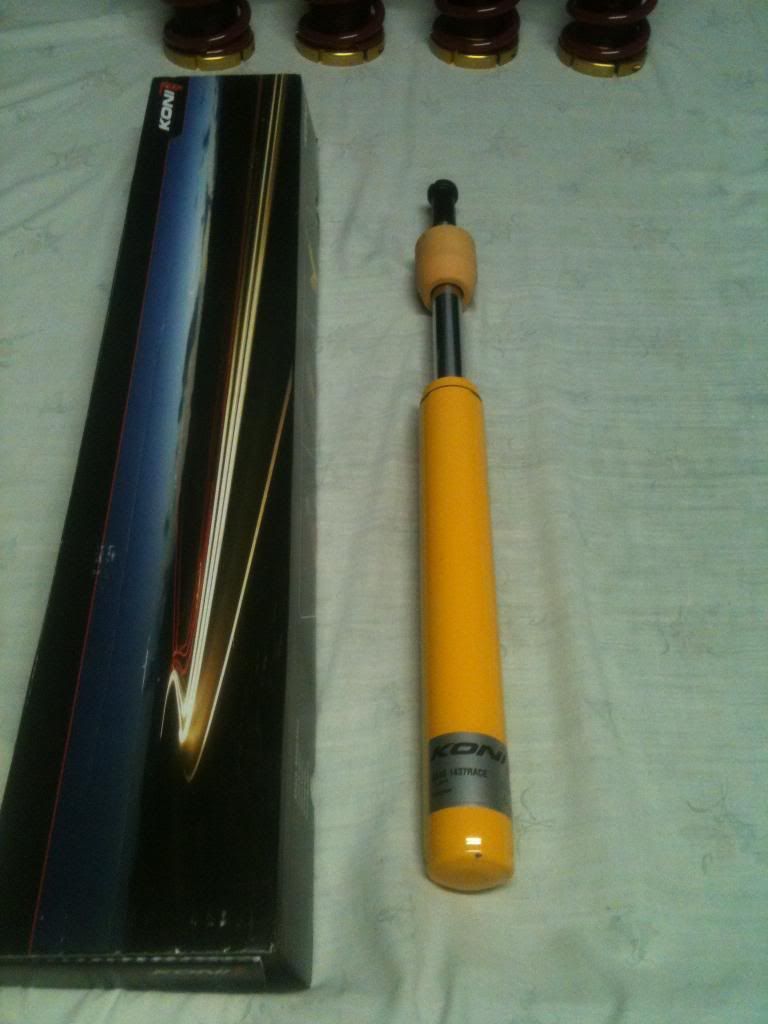 And four Koni 8610-1437RACE shocks all round.
So my plane landed in Melbourne last Thursday arvo and I straight away headed to Ballarat to pick up a replacement guard.
My current/previous driver side guard had been hit previously and bog repaired. I tried hammering and dollying the thing straight again but it would've required too much filler for my liking so I had to pick this up.
This replacement was straight, had a heap more rust than my previous guard and an indicator hole, but that didn't concern me.
An entire day was spent stripping the paint off and welding up the 3 or so rust holes and an indicator hole.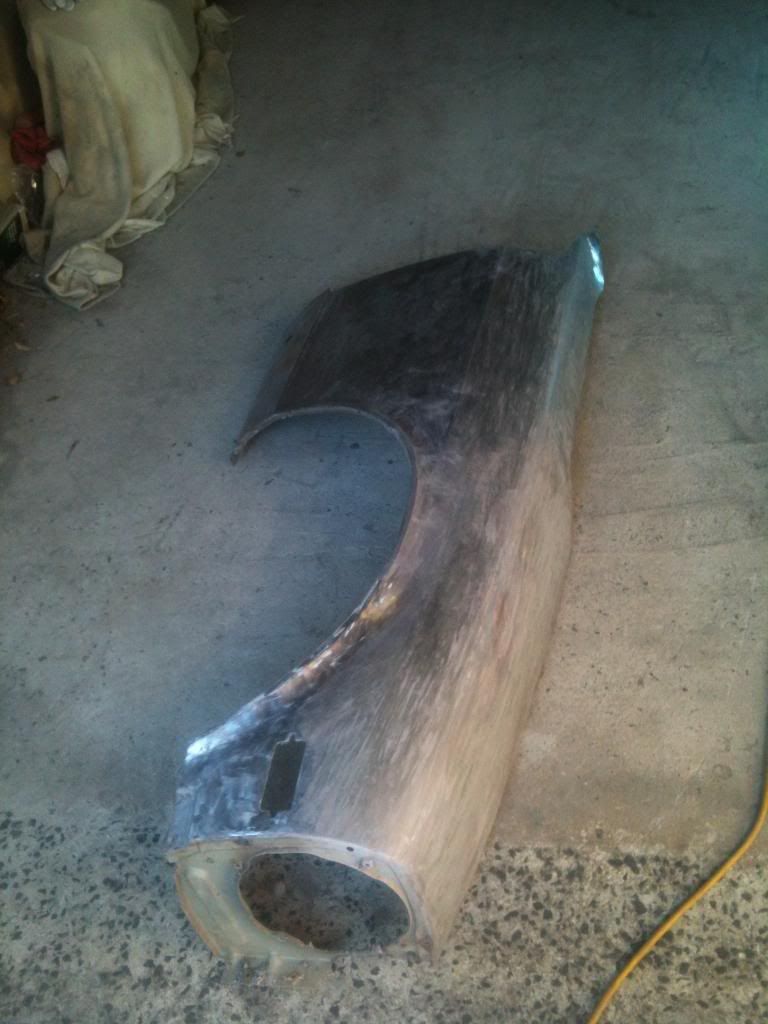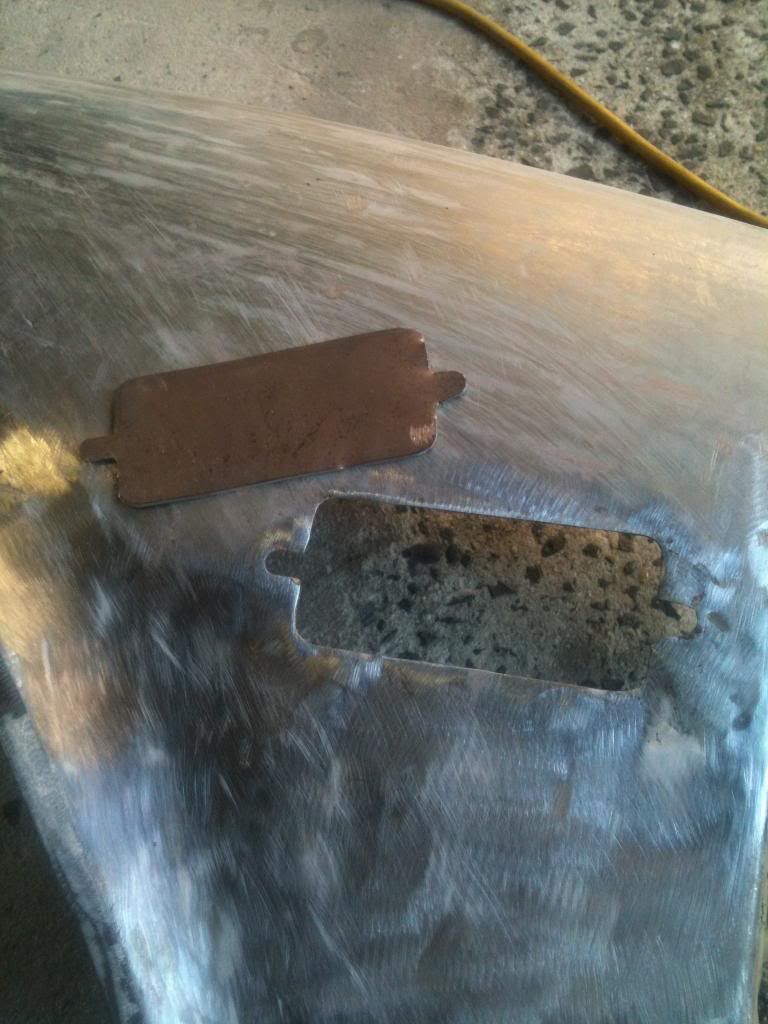 It was then quickly sprayed in epoxy primer before I applied filler in the repair areas to get the guard straight. I'm currently still working on it.
While I was doing all of this, my mate Trung came around to help respray/repair my dash.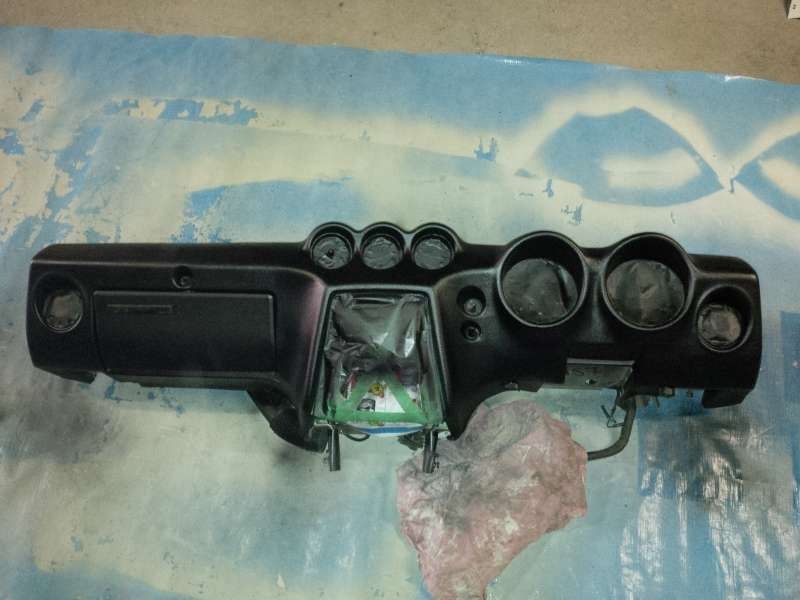 Front on, it looks very fresh with the new coat of paint, the top wasn't as pretty as we had hoped with the crack repairs. I will have to find another method of repair or worse case, just get a dash mat.
Also have in my possession, a spare pair of front and rear 240z struts! All so I can weld up the coilovers on the side and have a spare set for RWC/defects and whatnot.
Other than that, I'm stillllllll prepping the car for paint.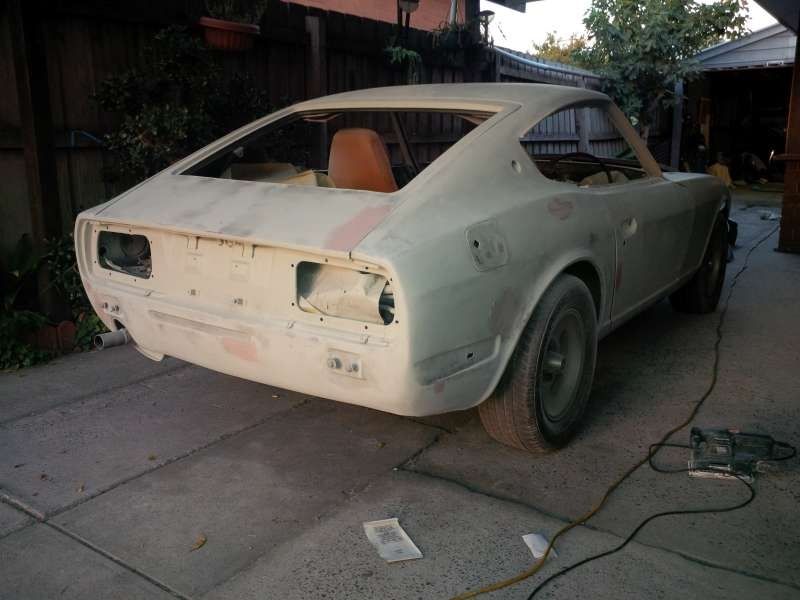 Block sanded it a few times, was gonna leave her how she was before and 'she'll be right', but since I have until this weekend (5 days), I thought I'd fix all of the imperfections I can get my hands on until then.
I'm so sick and tired of sanding things down. I just want it done!
And you're pretty much up to date with the progress of this car. She's booked in for paint at DT Panels this weekend, she's going to be painted Datsun 637, eggshell/ivory white.
She's nearly there.. The next time you see a post from me, hopefully it'll be with photos from the booth!